Zyrtec.name was an online pharmacy named after a brand allergy drug, Zyrtec, which contains Cetirizine, an antihistamine drug used in treating allergic reactions or symptoms like a runny nose, itching, watery eyes, or sneezing. Although the shop Zyrtec Name featured the drug on its web address, Zyrtec Name was not exclusive to Zyrtec but also sold other generic and brand name products as needed by the consumers.
It is not known why Zyrtec Name has closed down. I attempted to gather information about this store's disappearance, but I found nothing but fragments of information on the web archive site and nothing else through search engines. According to Zyrtec Name's internet archive information, its earliest records were from the year 2006, although the shop's copyright stated 2004. It appears, based on the web archive's data, that Zyrtec Name was active from 2006 to 2009, although this range does not accurately depict Zyrtec Name's service history.
Since the store Zyrtec Name did not have an about section, I failed to know when the store was actually incepted or at least where specifically it operated from. However, the store stated that it only shipped orders within the United States (although this does not guarantee that Zyrtec Name operated within the US alone).
Products sold by Zyrtec Name expanded as years went by; the store, in the end, sold medicines for various medical conditions like impotence, parasitic infections, motion sickness, allergies, and many others. Zyrtec Name did not require consumers to provide the prescriptions for their orders but instead implemented an "online consultation" for the orders. Online consultations were conducted through online questionnaires, which were filled up by consumers upon checkout. The questionnaires filled by buyers were forwarded to an "online doctor" for evaluation. This doctor had the power to approve the orders and write legal prescriptions to the consumers with the requests, but he/she also had the power to decline orders. Zyrtec Name assures that this ploy was normal and that consumers should not worry since the shop had no medicines dangerous to be taken without a doctor's prescription.
Shipping fees were not discussed on Zyrtec Name, but since the shop assures consumers of a "next day" delivery through FedEx, I gather the shipping rates were a bit steep.
Payments, on the other hand, were through credit cards (MasterCard or VISA) and e-checks.
Refunds and reshipments were also not discussed by Zyrtec Name. As for inquiries, customers were allowed to contact the shop using its phone numbers and its live chat support option.
Zyrtec.name Reviews
Unfortunately, the store Zyrtec Name failed to gain buyer attention and hence had no comments or testimonials for its service. Since the store's popularity was too poor, it even failed to attract bloggers and other authors and did not have even "biased" reports on the web.
Zyrtec Name had no on-site reviews published on its platform (I checked) and did not link to third-party review sites or forums, which was common in legitimate stores. There's virtually no information on Zyrtec Name whatsoever, making it difficult for me to know if it was a great or a mediocre site; however, Since the store's now closed for years, I assume that things were not too great for this web pharmacy and that it failed to engage and keep its buyers. Given the lack of information for this store, though, it's also hard to identify if it were a benign shop or if it were a scam site.
Zyrtec.name Reviews 2018
Since Zyrtec Name is non-operational for years, I did not expect the shop to have any form of reviews from consumers. Still, I bothered to check for consumer testimonials for this site; however, even domain checking platforms did not have records for this website. I tried Scam Adviser, Scamner, and even Legit Script, but all turned up empty when it came to records for the store Zyrtec Name. There's no specific reason why these stores did not have Zyrtec Name on their database, but I'm guessing that it's because Zyrtec Name was offline for too long and was too unpopular to be considered by these domain checking platforms.
When I search for Zyrtec Name reviews, the search engine merely churned out reviews and descriptions for the allergy pill.
Zyrtec.name Coupon Codes
Zyrtec Name did not also have offers on its former website. Since the store's former site was incomplete and had no price information for its products, I also failed to discover if the shop offered discounts for buyers with large-scale product orders.
As for commonly offered deals, buyers usually enjoy the following at online pharmacies (well, not at Zyrtec Name):
Free pills – some websites give freebie pills to all their clients regardless of their order size, while others award complimentary pills to consumers able to reach a certain order amount
Free shipping – others waive shipping fees to buyers with a certain order amount
Seasonal codes – during special occasions, online pharmacies give out codes that allow 5-20% discounts
Conclusion
Zyrtec Name was named after an allergy drug containing Cetirizine. However, I could not confirm if Zyrtec Name was a legal distributor of the drug. This online platform allowed customers to purchase without prescriptions but asked the buyers to first undergo an online screening/consultation before they were allowed to purchase medicines on the shop. Since there were no customer reviews and 3rd-party reports for Zyrtec Name, I am not so sure if Zyrtec Name was a reliable store in the past.
For future orders, though, (for Zyrtec or other medicines), you can refer to our list of TOP Vendors for this year.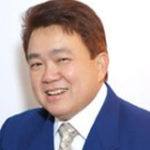 Author:
Gary Lee
Gary Lee believes that consumers have the right to real online information. She has the burden to help buyers choose their online suppliers carefully, hence the birth of Enoughenoughanthology.com, a website she created with her data analyst and web developer fiancé. Gary still works a day job as a consultant for a big data firm, but she is also hands-on with Enoughenoughanthology.com and works intensively with her team every day.